Ferdinand Omanyalas Lucrative Sponsorship Deal With DBA Africa Withdrawn, Reason Unknown
DBA Africa has withdrawn their sponsorship with Africa's fastest man Ferdinand Omanyala and this was a lucrative deal that has been in place a few months ago.
The reason why the DBA Africa decided to cancel the deal is not yet known as it was never revealed in the cancellation statement.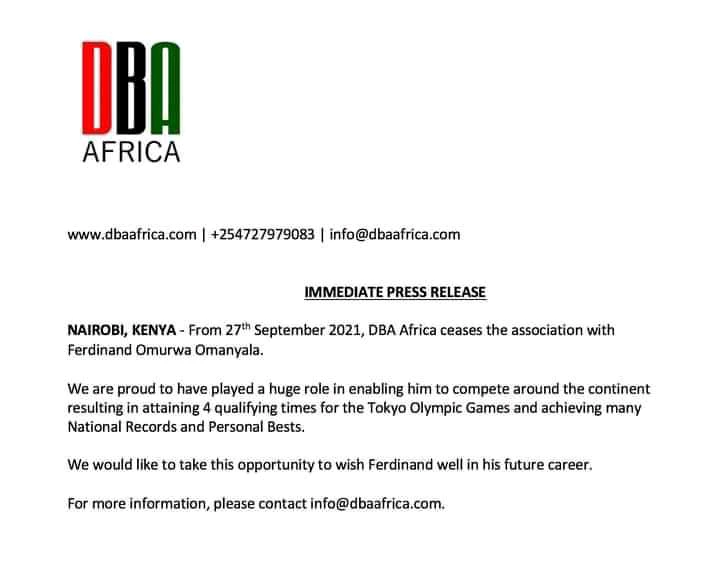 The statement by the DBA read that "DBA Africa ceases the association with Ferdinand Omurwa Omanyala.
We are proud to have played a huge role in enabling in enabling him to compete around the continent resulting in attaining 4 qualifying times for the Tokyo Olympic games and achieving many National records and personal bests."
The statement further added that "we would like to take this opportunity to to wish Ferdinand well in his future career."