Good News To School DOS As TSC Recognizes Them With Automatic Promotion Under these Conditions
Good News To School DOS As TSC Recognizes Them With Automatic Promotion Under these Conditio
The Teachers Service Commission TSC, through the leadership of Chief executive officer CEO Dr Nancy Macharia, is the commission in Kenya under the ministry of education headed by education cabinet secretary professor George Maghoa, has mandate to hire, promote,deploy, transfer and fire teachers across the country.
According to the trusted source of information , The TSC CEO Dr Nancy Macharia had today recognized the work of the director of studies DOS and urged them to work harder to achieve more. Macharia said that the issue of automatic promotion of school DOS to senior staff has been a long-standing dispute between the teachers' union and the TSC.
The teachers service commission TSC Chief executive officer CEO Dr. Nancy Macharia confirmed that the task will be completed and that her voice has been heard. According to Dr. Macharia, including automatic promotion after the appointment of DOS requires clear documentation to the Ministry of Finance and Salaries and the provision of a budget for the post of Additional Chairman, Report Panel, SRC. However, he said his appointment will be based on certain conditions with accurate evidence.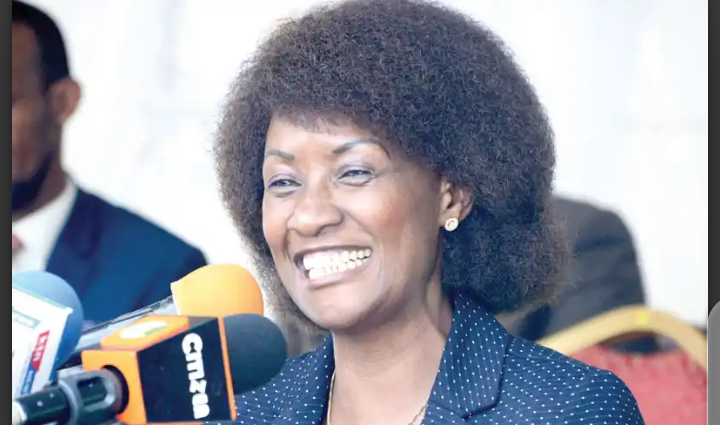 The following are the main 3 conditions for the DOS to be automatically promoted;
1. the school principal must send two names to the district education officer and related documents to be submitted by KPU. Names must be disguised to ensure anonymity in the process.
2. The mandate given by the nominees will include having an average record of 3.5 (D+) and above in KCSE and KCPE for the last three years with continuous improvement in merit. Any sign of cheating will lead to automatic disqualification and possible disqualification.
3. Further, the appointment will be made through a strict examination by the commission officials, which will be decided by.the commission itself and will be done at the nearest district TSC office. Therefore,teachers must apply verifauthenticity of the submitted documents and attend the verification process registered.