Primary School Teachers Who Scored C+ Plus and Those With Diploma In Education Have a Reason To Smile
The teachers have struggled to acquire degrees and diplomas from different universities in order to improve their slips.
This has seen thousands of them take huge loans from the banks and saccos in order to facilitate their studies. Sadly, thousands are yet to get promotions.
On the other positive response, TSC has recently been having mass promotions of teachers who have attained higher qualifications.
However, those teachers who have degrees have been the greatest beneficiaries.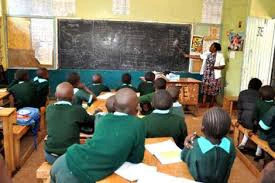 TSC began deploying the P1 practicing teachers with degrees in secondary option to secondary schools.
The third cohort is waiting for their letters anytime. Unfortunately, there are also teachers who did the same option but for Diploma. TSC has seemingly assumed this group in the ongoing deployments.
The commission employs teachers with Diploma in secondary schools. These primary schools teachers who have furthered their studies and attained similar qualifications should also be deployed since they also deserve.
The sad thing is that in case they are not considered, they are likely to be left in the cold for long and it can be a forgotten lot in future.
With TSC in need of thousands of teachers in schools in 2023,this is the best chance for these teachers too since they also attained C+ in form four.