TSC Enhancement Course For Teachers And Educators That Will Get You A Job Faster
The Ministry of Education has reiterated the need for teachers and other staff to undertake enhancement courses at only approved institutions. The Ministry has, at the same time, given a the list of approved courses and the duration for each of them.
Via a Circular dated March 13, 2020, the Education Cabinet Secretary Prof. George Magoha says training shall only be provided by the Kenya Education Management Institute (KEMI).
"It has come to the attention of this office (Education Cabinet Secretary's office) that training in the Education sector is being conducted in other institutions and bodies in courses which are otherwise available at KEMI," says the CS.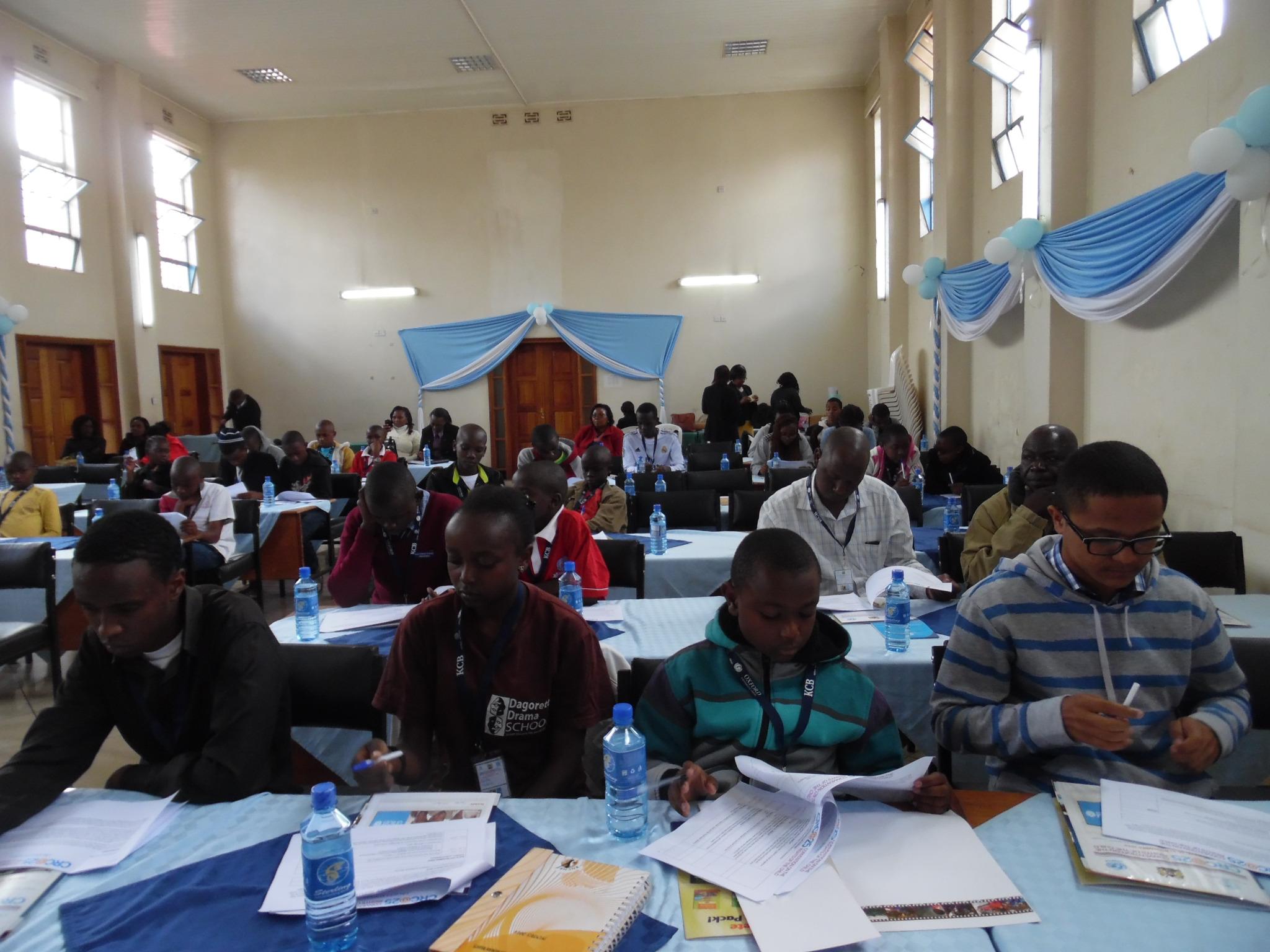 TSC TO ROLL OUT REFRESHER COURSES FOR TEACHERS
"In this regard, the purpose of this circular therefore is to direct that all training and development activities be undertaken through KEMI," he adds.
This comes even as the Teachers Service Commission, TSC, plans to roll out in service training programmes for all practicing teachers.
The Commission has already contracted institutions that will be offering the refresher training programme christened Teacher Professional Development (TPD) modules. The teachers will be expected to meet the training costs for the modules that will be offered during school holidays. Of importance to note is the fact that the training will be mandatory for all practicing teachers.
A teacher who will fail to undertake the short courses would be deemed to have violated the TSC code of regulation and may face disciplinary action from the employer.
Kenyatta University, Mount Kenya University, Riara University and Kenya Education Management Institute (KEMI) have been identified to offer the Teacher Professional Development modules. A teacher will be at liberty to choose an institution of his/ her choice where to take the TPD modules. According to TSC, the starting date will be announced once all logistics are addressed. Teacher Professional Development will continuously update teacher knowledge, skills, attitude and values encourage teachers' learning communities.
LIST OF COURSES TO BE OFFERED AT KEMI
According to Prof. Magoha, there is a total of twenty three (23) courses on offer at KEMI. Below is a list of the Courses, target groups and duration for each course;
| | | | | |
| --- | --- | --- | --- | --- |
| S/N | COURSE TITLE | TYPE OF COURSE | TARGET GROUP | DURATION |
| 1 | Diploma in Education Mangement | Long Term Course | Principal/ Deputy Principal, Head Teachers, Senior Teachers, Heads of Departments, Tutors and Instructors | One (1) Year. |
| 2 | Institutional Leadership and Management Course | Short Term Course | County Education Board (CEBs), Boards of Management (BOMs) and Parents Associations (PTA) Members. | One (1) Week. |
| 3 | Management of Office of Career Services | Short Term Course | Career Services Officers, Guidance and Counseling Officers, Deans of Students, Deans of Studies and Liaison Officers. | One (1) Week. |
| 4 | Financial Management | Short Term Course | Principals, Head Teachers, Deputy Heads, Finance Officers, Bursars, Accounts Clerks. | One (1) Week. |
| 5 | Public Procurement Management | Short Term Course | Procurement Officers, Finance Officers, principals, Head Teachers and Bursars. | One (1) Week. |
| 6 | Induction Course in Education Management | Short Term Course | Newly appointed Principals, Head Teachers, Deputy Head Teachers, senior Teachers and Heads of departments (HODs). | One (1) Week. |
| 7 | Guidance and Counselling Course | Short Term Course | Principals/ Deputy Principals, Head Teachers, Guidance and Counseling Heads of Department | One (1) Week. |
| 8 | Institutional Leadership and Management Course | Short Term Course | Principals at the National Polytechnics, Technical and Vocational Training Centres (TVCs) Education Managers and Vocational Training Centre Managers/ Heads of Section. | One (1) Week. |
| 9 | Management of Education in Devolved Units | Short Term Course | Senior County EducationOfficers, | One (1) Week. |
| 10 | Education Management Course (EMC) | Short Term Course | Education Officers, Quality Assurance & Standards Officers | One (1) Week. |
| 11 | Education for Sustainable Development Course | Short Term Course | School Heads, County Directors and BOMs | One (1) Week. |
| 12 | Office Management and Administration | Short Term Course | Administration Officers | One (1) Week. |
| 13 | Training of Trainers | Short Term Course | Trainers/ Facilitators | One (1) Week. |
| 14 | Education Law Policy and Reforms | Short Term Course | Education Officers, Education Officers in devolved Units | One (1) Week. |
| 15 | Student Leadership Course | Short Term Course | Student Leadership Councils at the Universities, TVCs, Secondary and Primary Schools. | One (1) Week. |
| 16 | Stores Mangement | Short Term Course; Get breaking news from educationnewshub.co.ke | Store Keepers in TVCs and secondary Schools | Three (3) Days |
| 17 | Strategic Planning Course | Short Term Course | Principal/ Deputy Principal, Head Teachers, Senior Teachers and Heads of Departments | One (1) Week. |
| 18 | Instructional Leadership | Short Term Course | Principal/ Deputy Principal, Head Teachers, Senior Teachers and Heads of Departments | One (1) Week. |
| 19 | Performance Management | Short Term Course | Principal/ Deputy Principal, Head Teachers, Senior Teachers and Heads of Departments | One (1) Week. |
| 20 | ECDE Mangement Course | Short Term Course; Get breaking news from educationnewshub.co.ke | ECDE Managers | One (1) Week. |
| 21 | ICT Intergration in Curriculum Delivery | ICT Intergration in Education Mangaement | Deputy Head Teachers, Heads of Departments and Senior Teachers | One (1) Week. |
| 22 | ICT Intergration in education Management | ICT Intergration in Education Mangaement | Education Mangers, Principals and Head Teachers | One (1) Week. |
| 23 | Monitoring and Evaluation Course | Research and Consultancy Services | quality Assurance and Standards Officers, Education Directors, Education Officers and Project Managers. | One (1) Week. |
---